Archive for September, 2009
All around lovely Steamboat Colorado is a lot of nothing. It is fantastically beautiful nothing, but pretty empty nonetheless. It was while we were riding along stunning US40 towards Steamboat that we first saw the FM Light and Sons signs. These advertise all the sorts of "Western Wear" that your average well-dressed Cowboy migt require –  from Stetson hats to boots, checked shirts,  even horse blankets and, more inexplicably, dungarees, each category with its dedicated signs.
It seemed like every few miles there was another one that entreated us to visit the store in town. It turns out they actually work. The first few amused us, the next half dozen made us curious, so after a hundred miles or so we felt that we HAD to visit this shop that had given us so much reading material on the way. So go we did. And to cut a long story short we ended up leaving with a pair of FABULOUS boots each and a wonderful boot puller-offer. A device no home should be without.
We marketing folk are suckers for good advertising, so I looked into the history of the shop. It turns out that around 300 of them were erected in the early 1900s by a marketing genius of his time who made sure that anyone coming into town from any direction knew all about his shop.  Many of them were taken down over time but those that remain today are considered historic landmarks and are regularly maintained. Not a bad legacy from the marketing man who secured all that outdoor ad space for free for generations to come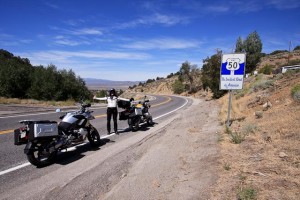 We just got back from a fantastic long weekend riding the US 50 – the loneliest road. Starting in Denver we travelled the 1000 or so miles all the way over to Lake Tahoe. The name was originally intended as a bit of an insult (let's face it there isn't much there) but the enterprising Nevada tourist board decided to reposition the slogan as a positive, highlighting the peace and tranquility that allow you to comune with nature rather than the absence of any apparent civilisation. It was amazing, completely desolate but strikingly beautiful.
We rode along well maintained roads for mile after mile after mile as the scenery subtly changed.  Travelling through these beautiful empty spaces made me think of the earliest pony express riders who took this route coast to coast. Actually apart from the road itself, I don't think much has changed. You can imagine them dodging Indian arrows in many potential ambush sites.  Judging by the original job ad it is amazing they got anyone at all to do it.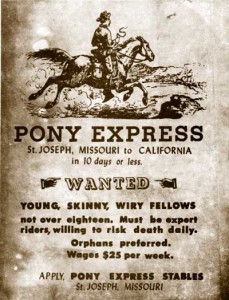 In the depths of darkest Vermont is a most excellent Circus school – NECCA. A few of us have been talking about going for some time now so go we did. Lourdes, Brendan and I drove the couple of hundred miles up to Vermont on a Friday night (although it seemed rather further as I was too busy chatting to heed dire warnings about avoiding Manhattan on a Friday night – urgh).Anyway we were able to improve some skills in familiar areas (trapeze and rope) and learn some completely new ones (Flying trapeze for me, Straps for Brendan the crazy fool, and Chinese pole for us both). What a laugh. Here's the trapeze:
And some Chinese pole. This is crazy – you can actually walk up the pole and do some other things. Actually looking at the photo I don't even believe I did that ;-).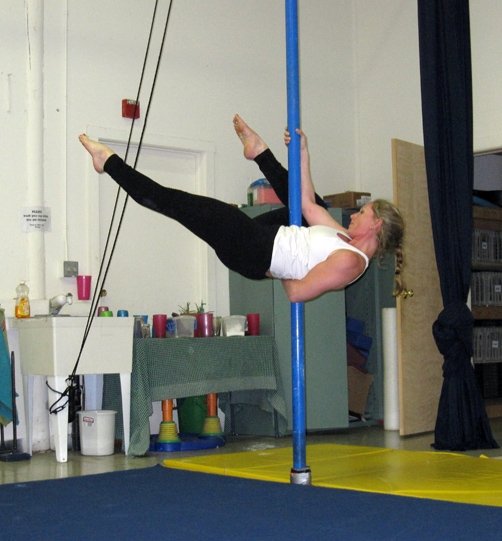 As for Brendan…he did straps. And did a really good job of it too.